---

Introduction
"America fall? Never!" This is the most frequent response to this booklet. But it's a very irrational one. What goes up must come down. And sooner or later, every empire comes to an end.
"Go back to your own country!" is another response.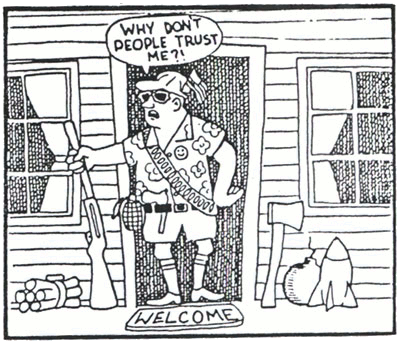 If someone tries to warn you that you are about to step in front of a train, do you accuse of him wanting to see you run over? We've come here to warn this country of things that most Americans are not able to see, because they are too close to the issues.
Those who
can
see trouble ahead for the U.S. try to convince themselves that the country will be taken over peaceably, and its fall will only be an ideological one. But this is not the way the Bible describes it.
While all the world is crying "Peace! Peace!" extremist elements in Moscow are being forced to plot a very violent end to America.
Most Americans have heard of the Battle of Armageddon, when God will wipe of the armies of Russia. But few realize that it takes place as punishment for Russia's cruel dictatorship over the entire world, and also for her destruction of the U.S. on her way to that dictatorship.
---